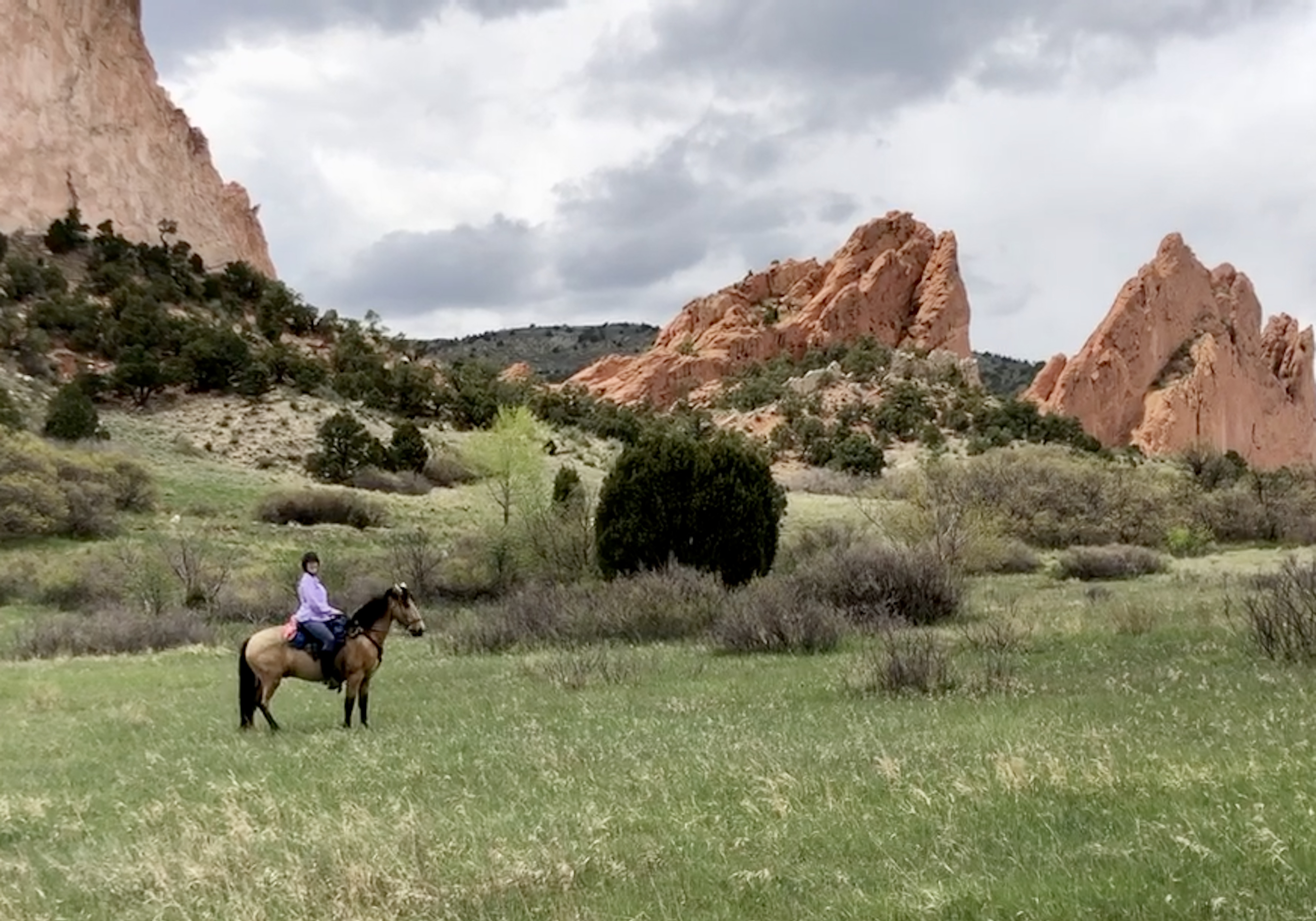 Welcome to Moss Rock Endurance, owned by Amanda Johnson.  The business was started by Marlene Moss of Badlands Equine in 2003, and continued the tradtiion of being the US Rep for the Free 'n' Easy Saddle, along with a few others along the way as the business continued to grow. Moss Rock is also, and primarily, a business dedicated to designing and making custom biothane tack for all sizes and shapes.
Nylon tack was light and cheap, but improperly inspected melted material irritated the horse.  It was also so flopsy it was difficult to tell what was what.
Beta Biothane™ came along, which is what I now use almost exclusively—it's soft, flexible and strong, with a more leather-like appearance though still cleans with soap and water and does not need to be conditioned.
The product line has been growing ever since!  We love developing new ideas that all riders can utilize!
Our long term plan is to expand the business to not only meet the growing needs of Endurance, Competitive Trail and those who simply enjoy riding trail, but to also encompass those in the sports of Dressage, Hunter Jumper, Grand Prix and Eventing. 
See ya out there!
Amanda Johnson and Corbin
                                                Phone:  (719) 641-9580                             E-mail:  mossrockendurance@gmail.com