If you would like to list your own saddle for sale here, you can use the 'Post Your Saddle Here' link below to "purchase" the advertising.   I get hundreds of hits a day, am well cataloged by search engines, and have had great success helping many saddles be sold. Saddle posting stays until you tell me the saddle is sold, so no time limit!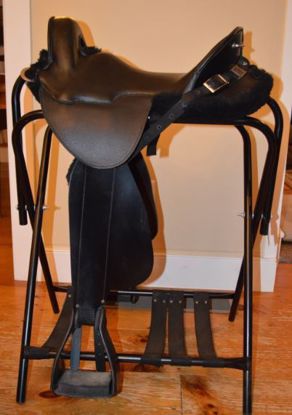 Like new 2015 Stonewall Endurance saddle, excellent shape, lightly used for two years. Stamped 15.5 seat, Medium tree, but the Dennis Lane card measurements used to make this saddle are for a medium wide to wide horse (D7, D8 and D9). Lower sport pommel. English billets can be switched out for western rigging if desired. Saddle weighs only about 15 lbs. and fits short-backed horses (horse in picture has 16 inch saddle bearing area). Saddle has room for a decently defined wither, and very little rock; not good for banana backs! Bottom of the saddle has conformal foam covered with black wool fleece. Stonewall recommends using a very thin wool pad (1/4 inch), which is what is in the picture. Selling due to a change in disciplines. Great for trail, endurance, or western dressage! Asking $1,100 plus shipping.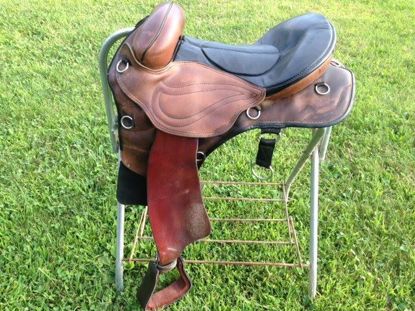 Western Sensation Treeless Saddle. 16" seat, western rigging. 28" common sense cinch included. Asking $1,100, includes shipping within the continental US.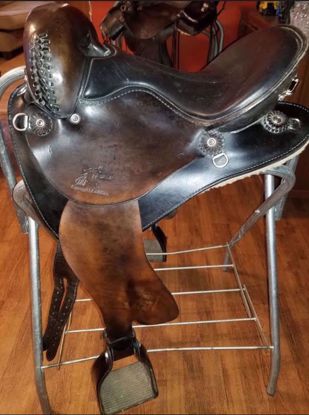 Synergist Endurance, Serial #1403. 15" seat. Medium size tree can be resized to wide. Good leather and sheepskin. PRICE: 950.00.